If you have never heard the words "Double Block and Bleed" your first thought may turn to a medical valve for blood or a martial arts move. The real meaning or use for a Double Block and Bleed valve (DBB) is in isolating the flow of media in a pipe using three valves.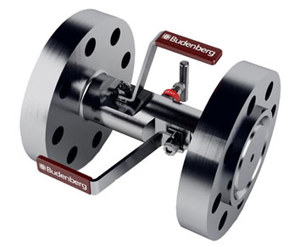 The three valves are made up of two block valves and one bleed valve. Depending on the process that the DBB is to be used in such as temperature and pressure, the assembly and materials will differ. If the valve is to be used in a noncritical process then the use of a Single Block and Bleed (SBB) valve may be used.


Achieving Positive Isolation
Most Double Block and Bleed valves will be used when performing maintenance, repair or closing down of a section of piping. To achieve positive isolation both block valves are closed. When both block valves are closed the media flow will have stopped. The side which has been closed down can then be drained for safe access and any media trapped in-between the block valves can be drained using the bleed valve.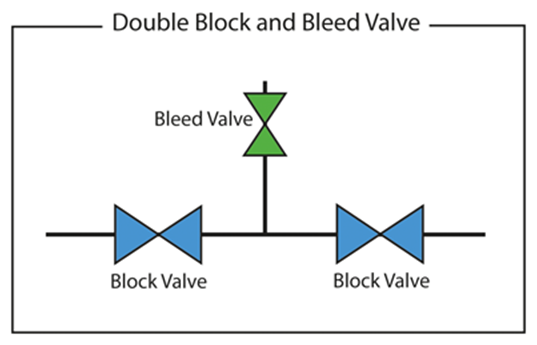 Applications of Double Block and Bleed
DBBs are primarily used in the oil and gas, petrochemical, storage, and transmission industries.


Benefits of Using a Double Block and Bleed Valve
By strategically incorporating DBBs into a process system you are increasing system integrity and reducing maintenance times. The key benefits of a DBB valve are:
Increases safety and quick turnaround of maintenance and repair procedures.
DBB valves are tightly sealed to prevent any leakages.
DBB valves are resistant to vibrations, changes in pressure and incorporate anti-static and anti-blowout features.
There is no need to use brackets to support DBB valves as they are designed as a single unit and can be bolted or screwed to the process pipes.
How to choose a Double Block and Bleed Valve
Before choosing the type of valve that you require, it is recommended to consider the application, media, pressure, temperature, toxicity and environment in which it will operate.
As DBB valves are often used in highly critical processes, it is important to test them so that you know they satisfy the requirements.
As an example, Budenberg Gauge Co Ltd have datasheets for all their DBB valves which details valve type, rating/pressure, size, connection type, material and options. To define a part number, all that is required is to use a chart to find the alphanumeric codes that will define the base unit and options. The below chart is a representation of their Model 97F Flange x Flange DBB: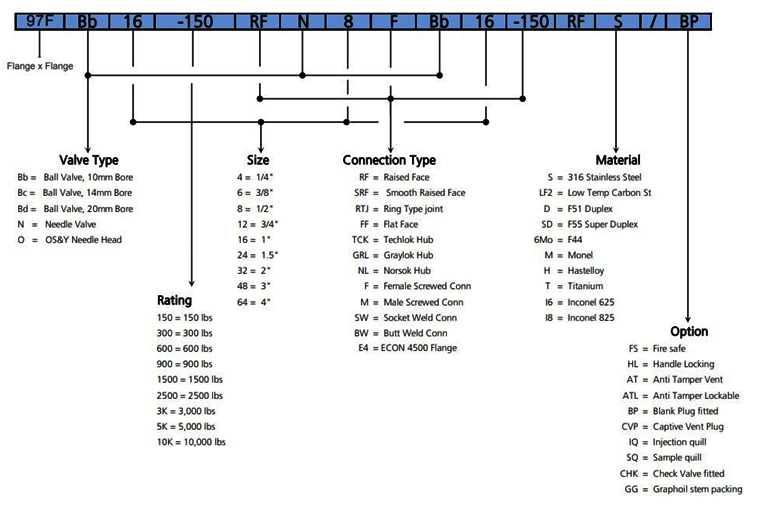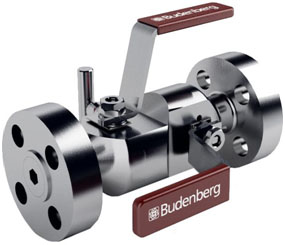 A typical definition of a model 97F DBB might be:
1" 150RF Flanged inlet and outlet flange process inlet
Flange outlet
1/2" NPT needle valve vent
10mm bore
ASTM A182 F316 Stainless Steel Body
Fitted with blank plug
If you are at all unsure which double block and bleed valve would fit your process needs, then please contact our technical team on +44 (0)161 777 7300. View our range of Double Block and Bleed Valves or enquire through our enquiry form.