Budenberg renews Lloyd's Register Approval
01-Mar-2019
Budenberg Gauge Co. Ltd is proud to announce that we have officially transitioned to ISO 9001:2015 following a 3-day audit.

This has only been achieved with our employees' commitment and dedication to maintaining the highest quality possible for all of our products and procedures.
To see a full copy of the certification, please email sales@budenberg.co.uk.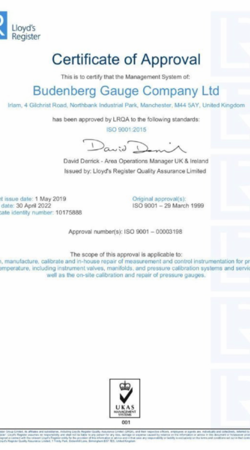 ---